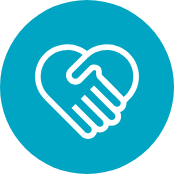 WHEN THE NEED ARISES
Whether you moved in as Independent and are now needing assistances or need assistance the moment you move in, we've got you covered! Our Assisted Living Packages are tailored to your individual needs with easy to understand fees.
Our assisted living community is blended with our independent community because anyone can move into any of our 89 apartments. Summit Pointe offers 12 different floors plans, Many feature outstanding garden, or park views from their windows. Tenants will enjoy indoor venues such as the full-service restaurant, activity room, on-site salon and wellness area. Or step outside onto the garden patio that features raised garden beds with a relaxing paved walking trail that wraps around our building!
AMENITIES FOR YOUR LIFESTYLE
Our amenities are second to none. Enjoy a passion for living while appreciating the fact that we have everything covered! Each of the amenities below are offered to all tenants with no hidden fees.